Cave Cravings
A downloadable game for Windows
Your pregnant wife is craving some food. Gather some to make her happy!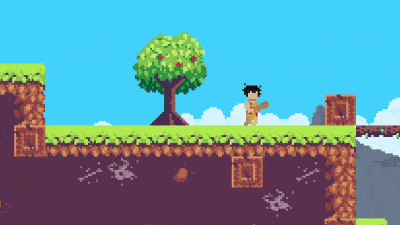 Fight wild boars!
Gather food!
This game was made for Indie World Order's #CaveJam
Music used "Whimsy Groove" Kevin MacLeod (incompetech.com)
Sound FX made using SFB Games ChipTone
Comments
Log in with itch.io to leave a comment.
Pretty awesome game! I loved it! Good luck on the game jam!
A nice platformer, liked the premise, the visuals... Good work in the jam. :)

Thanks for playing and feedback :) I watched your gameplay. You talked about more levels in the video but i have no plans for this game in future unfortunately as i focus on my main project..
What is your main project? Can you share any info? :)
My main project "Guardians & Golems" is an RPG with element based combat. Right now i'm only posting about it in my twitter @brtvcl. You can check there if interested :)